Arena
Planet Ice, a four rink facility, is the official home of the Delta Wild Hockey Academy.
Located near the south end of the Alex Fraser bridge, Planet Ice (formerly known as Great Pacific Forum) is located at 10388 Nordel Court, Delta BC V4G 1J7.  Contact information is 604 930-8727.
We are pleased to announce that the Delta Wild Hockey Academy run under the Delta Wild Hockey Group has entered into a long term agreement with Planet Ice Delta and have expanded our facilities.
Classrooms
For our student-athletes we have also renovated two classrooms to facilitate our on-line (English, Socials, Planning) educational component. These classrooms are available for lectures, seminars and full audio video film review.
For classroom or any facility rentals, please contact info@deltawildhockeygroup.com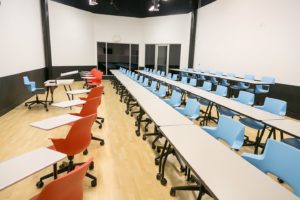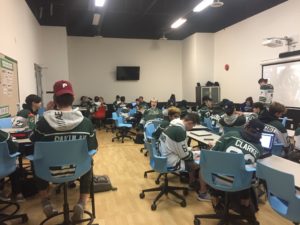 Fitness Facility
This expansion includes, a dry hang storage area for all 8 teams, a renovated 8000 sq ft training facility with a movement area, spin bikes, punching bags, treadmills and 10 squat rack stations with all the supporting accessories.