U16 Prep 2020/2021
| | First Name | Last Name | Shoots | Catches | Jersey Number | Position | Birthdate | Hometown | Homeprov |
| --- | --- | --- | --- | --- | --- | --- | --- | --- | --- |
| | Brendan | Aleong | R | | 8 | D | 09/08/05 | Anmore | BC |
| | Jeevin | Bal | R | | 71 | F | 01/13/05 | Surrey | BC |
| | Kobe  | DePedrina  | R | | 29 | D | 03/15/05 | Abbotsford | BC |
| | Austin  | Goesen-Lindner | L | | 25 | D | 01/18/05 | North Vancouver | BC |
| | Parker  | Graham | L | | 16 | F | 08/02/05 | Palm Springs | CA |
| | Tyler | Hansen | R | | 10 | F | 07/05/05 | Surrey | BC |
| | Jake | Hnatiuk | L | | 17 | F | 02/19/05 | Richmond | BC |
| | William | Huo | R | | 12 | F | 05/14/05 | Surrey | BC |
| | Dong Eun | Lee | R | | 19 | F | 06/02/05 | Surrey | BC |
| | William | McColman | R | | 26 | F | 02/27/05 | Delta | BC |
| | Michael | McIntyre | R | | 2 | D | 02/15/05 | Burnaby | BC |
| | Peyton | Mithmuangneua | L | | 6 | F | 11/23/05 | Aldergrove | BC |
| | Alex | Sandhu | L | | 55 | F | 03/23/05 | Delta | BC |
| | Zach | Shaughnessy | | L | 30 | G | 09/15/05 | Surrey | BC |
| | Ben | Van Der Tas | | L | 72 | G | 08/12/05 | Richmond | BC |
| | Sam  | Ward | L | | 3 | D | 08/03/05 | Kamloops | BC |
| | Zachary | Wheatley | L | | 4 | D | 02/03/05 | Surrey | BC |
| | David | Yoon | L | | 9 | F | 06/15/05 | Langley | BC |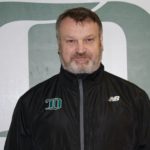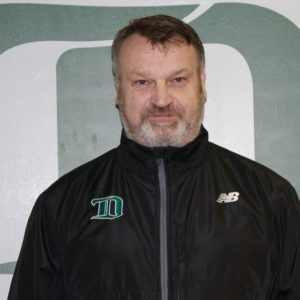 Rick Lanz
U16 Prep Coach
Rick's extensive professional career started when he was drafted by the Oshawa Generals in the OHL and played in the World Junior Hockey Championships. He was selected in the 1st round (7th overall) in the 1980 NHL entry draft by the Vancouver Canucks. He played in the NHL for 12 years with the Vancouver Canucks, Toronto Maple Leafs, Chicago Black Hawks, and Tampa Bay Lightning. He played in the World Championships and won a bronze medal in 1984/85. Rick also played in the Swiss Elite League Division 1. Rick has over 15 years of experience as head coach/GM in the IHL, WHL and BCHL and received Coach of the Year Honors in the BCHL. He coached teams to the RBC Cup twice and won it in 2006. He has coached numerous NHL players such as Scott Gomez, Kyle Turris, Milan Lucic, Patrick Weircoich, Mike and Mark Santorelli, Ryan Hollweg, and Brad Hunt. Rick is the Co-owner of Gateway and Hockey.com Amateur Scout for 10 years with the Colorado Avalanche. He is currently an amateur scout for the St. Louis Blues​. Rick served as the E15 Head Coach in 2018/2019.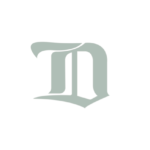 Austin Vetterl
U16 Prep Assistant Coach
Austin graduated from the University of British Columbia in 2020 where he competed with the Thunderbirds for 5 seasons earning a total of 107 points in his USports career. Prior to university, Austin played in the WHL for both the Vancouver Giants and the Kootenay Ice. Austin started his coaching career in September 2020 with the Delta Hockey Academy. Austin is also a strength and conditioning coach.