| | # | FIRST NAME | LAST NAME | POS | DOB | HOMETOWN | GRADE |
| --- | --- | --- | --- | --- | --- | --- | --- |
| | 4 | Jaren | Ashbee | | January 31, 2006 | Surrey, BC | 8 |
| | 13 | Antonio | Bevacqua | | August 22, 2006 | Langley, BC | 8 |
| | 6 | Rylan | Bonkowski | | April 26, 2006 | Richmond, BC | 8 |
| | | Justin | Brar | | May 27, 2006 | Langley, BC | 8 |
| | 44 | Morgan | Clark | | March 20, 2006 | Maple Ridge, BC | 8 |
| | 7 | Nathan | Da Silva | | January 8, 2006 | Surrey, BC | 8 |
| | 10 | Tyler | Hansen | | July 5, 2005 | Surrey, BC | 9 |
| | 12 | Yashas | Jain | | April 18, 2006 | Surrey, BC | 8 |
| | 9 | Mikhail | Levaniuk | | August 24, 2006 | Redmond, WA, USA | 8 |
| | 19 | Brogan | McNeil | | September 4, 2006 | Delta, BC | 8 |
| | 18 | Bennett | Muller | | January 7, 2006 | Delta, BC | 8 |
| | | Quinn | Rowsell | | July 29, 2006 | Newwestminster, BC | 8 |
| | 11 | Jack | Sears | | March 2, 2006 | Delta, BC | 8 |
| | 30 | Ranvijay | Tatla | | February 6, 2006 | Surrey, BC | 8 |
| | 8 | Derek | Thurston | | May 4, 2006 | Delta, BC | 8 |
| | 1 | Jake | Torget | | November 19, 2006 | Langley, BC | 8 |
| | 22 | Jordan | Wales | | March 7, 2006 | Delta, BC | 8 |
| | 37 | Brayden | Willis | | January 8, 2006 | Delta, BC | 8 |
| | 16 | Daniel | Zhou | | January 20, 2006 | Richmond, BC | 8 |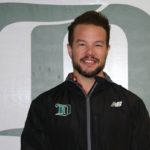 Tim Preston
Head Coach Bantam Varsity
Tim has worked for the Delta Hockey Academy since 2014 as the Head Coach of the Bantam Varsity team and the Bantam Prep Green team. He led the Bantam Varsity team to a CSSHL League Championship and Playoff Championship in 2014. Tim's coaching experience started in 2002 and his specialization spans from teaching and developing young players to the NHL level. Tim was drafted by the Buffalo Sabres in 1999. He played in the WHL for the Seattle Thunderbirds for 5 years. Tim is the head on-ice instructor at Impact Hockey Development (IHD) and is also the Owner and Operator of the Lightning Spring Hockey Program.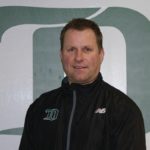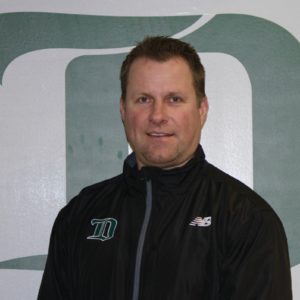 Brent Thurston
Assistant Coach Bantam Varsity
Brent has been playing and coaching hockey for over 30 years. He is active in the Delta hockey community as a coach and on-ice skills instructor. Brent has coached the Bantam Prep, Bantam Varsity and E15 teams at the Delta Hockey Academy. He has also worked as a skills coach at Burnsview and South Delta Secondary. Brent's career highlights include winning the Memorial Cup with the Spokane Chiefs, earning a spot on the First All-Star Team and later being drafted by the Vancouver Canucks. Brent played professional hockey in Sweden. He was the first player in the Canadian National Team program to play for Canada in both Ice Hockey and Inline Hockey, winning two gold and two silver medals. Brent helped design the National Standards Skills Testing program with Hockey Canada and has traveled throughout Canada to assist Hockey Canada and other organizations with on-ice skill evaluations and development.