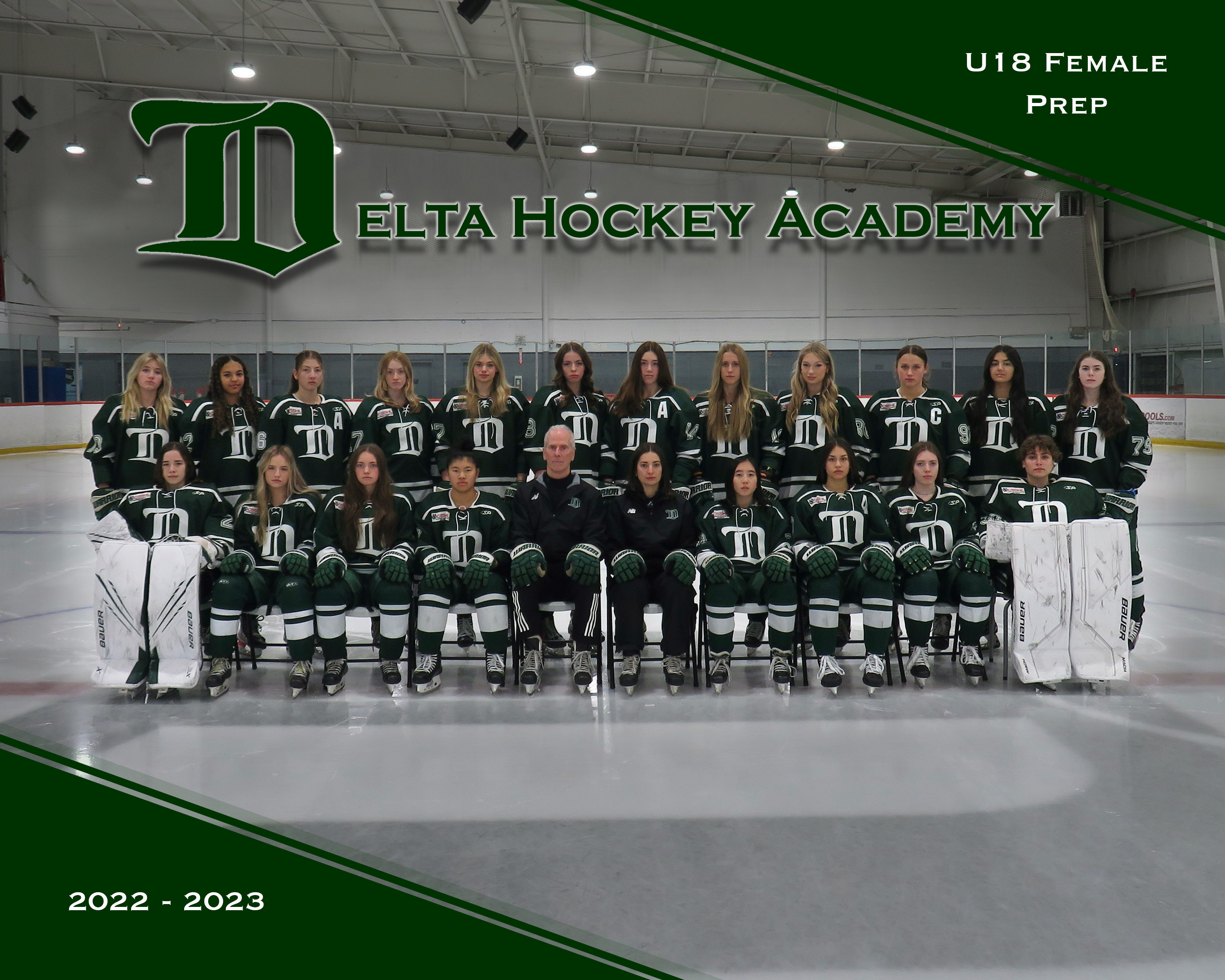 | Jersey Number | First Name | Last Name | Shoots | Catches | Position | Height | Weight | Birthdate | Hometown | Home Province |
| --- | --- | --- | --- | --- | --- | --- | --- | --- | --- | --- |
| 77 | Gracie | Bagnall-Dubras | L | | D | 5'8" | | November 8, 2006 | Ladner | BC |
| 91 | Jordan | Baxter | R | | F | 5'7.5" | | March 14, 2005 | Coquitlam | BC |
| 21 | Ellie | Chou | R | | F | 5'0" | | February 2, 2006 | Surrey | BC |
| 18 | Audrey | Church | L | | F | 5'5.5" | | May 10, 2007 | Coquitlam | BC |
| 32 | Tayler | Cohen | | L | G | 5'6" | | March 21, 2006 | Richmond | BC |
| 13 | Molly | Cole | L | | F | 5'6" | | December 28, 2007 | Langley | BC |
| 29 | Maisie | Cope | | L | G | 5'6" | | June 27, 2007 | Victoria | BC |
| 22 | Ella | Dunn | R | | F | 5'6" | | July 15, 2005 | Richmond | BC |
| 15 | Abby | Hamel | R | | F | 5'6" | | July 23, 2006 | Coquitlam | BC |
| 10 | Scarlett | Jones | L | | F | 5'8" | | January 18, 2006 | Coldstream | BC |
| 14 | Lainey | Joyce | L | | D | 5'9" | | March 5, 2005 | Vancouver | BC |
| 11 | Holly | Magnus | R | | F | 5'3" | | July 2, 2006 | Vernon | BC |
| 79 | London | McDavid | L | | F | 5'6" | | March 29, 2007 | Maple Ridge | BC |
| 26 | Jaylyn | Morris | L | | D | 5'7" | | September 30, 2005 | Maple Ridge | BC |
| 8 | Brooke | Norkus | L | | D | 5'8" | | August 8, 2004 | Prince George | BC |
| 88 | Katie | Olfert | R | | F | 5'8" | | December 10, 2007 | West Kelowna | BC |
| 12 | Vanessa | Schaefer | L | | F | 5'5" | | March 21, 2005 | Vancouver | BC |
| 2 | Anjali | Simms | R | | D | 5'6" | | February 19, 2005 | Calgary | AB |
| 17 | Mikayla | Totten | R | | D | 5'7" | | January 1, 2006 | Sechelt | BC |
| 7 | Sarah | Webster | L | | F | 5'2" | | July 15, 2005 | Coquitlam | BC |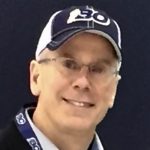 Mark Taylor
U18 Female Prep Head Coach
Taylor joins the Delta Hockey Academy as the new U18 Female Prep team. Taylor has a long history of coaching female hockey, most recently with the Greater Vancouver Comets Major Midget female program, where he led the team to 5 straight league titles. In 1976, Taylor was named MVP in the BCHL at the age of 17 with 49 goals and 79 assists. He won a national championship with the University of North Dakota in 1980; that season Taylor was named to the NCAA all-American team and won MVP (now called the Hobey Baker award). Taylor is the second all-time leading scorer in UND history. Following his university career, Taylor went on to play 12 years of professional hockey with the Philadelphia Flyers, Pittsburgh Penguins and Washington Capitals. In his 1983-84 season with the Pittsburgh Penguins, Taylor scored 24 goals and 31 assists in 59 games. Following his career in the NHL, Taylor dedicated himself to coaching and to building the business once owned by his grandfather – Hockey Hall of Famer Cyclone Taylor.
Sasha Lutz
Director of Finance
U18 Female Prep Assistant Coach
Sasha Lutz joins the academy as a new assistant coach while current assistant coach Kate Wheeler [Quinnipiac '12] is on maternity leave. Lutz attended MacEwan University for two years before transferring to the University of Alberta where she played with the Pandas for three seasons and led the team to a national championship in her final season as the captain. Lutz graduated with a Bachelor of Kinesiology majoring in Sports Performance in 2017. During her studies at the University of Alberta, Lutz focused on strength and conditioning at the High Performance and Training Research Centre where she had the opportunity to train varsity athletes, professional athletes and female minor hockey players. After graduation, Lutz worked for the Sports Corporation's administrative team before heading to Australia to continue her hockey career in the Australian national league.