Register now for our Summer Development Camps! 
Open to all skill levels. Coaches will focus on individual skill development. Option to choose from any of our 8 weeks of summer development training – you can sign up for one week or as many weeks as you like!
Each week will include 5 on-ice skill development sessions and 5 off-ice strength and conditioning sessions all at Planet Ice Delta. A maximum of 20 skaters and 2 goalies will be accepted into each group.
U16 & U15 Group: open to male and female players born in 2006, 2007 & 2008
U13 Group: open to male and female players born in 2009 & 2010
EARLY BIRD PRICE: $385 + GST available until July 1
U13 Group:
Ice time: 9:15 – 10:15am Monday to Friday
Strength & Conditioning time: 10:30 – 11:30am Monday to Friday
U16 & U15 Group:
Strength & Conditioning time: 9:15 – 10:15am Monday to Friday
Ice time: 10:30 – 11:30am Monday to Friday
Week Selections:
Week 1: Monday, July 4 – Friday, July 8
Week 2: Monday July 11 – Friday, July 15
Week 3: Monday, July 18 – Friday, July 22
Week 4: Monday, July 25 – Friday, July 29
Week 5: Monday, August 1 – Friday, August 5
Week 6: Monday, August 8 – Friday, August 12
Week 7: Monday, August 15 – Friday, August 19
Week 8: Monday, August 22 – Friday, August 26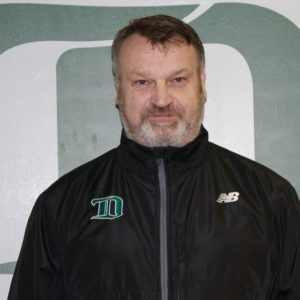 Rick Lanz
Rick's extensive professional career started when he was drafted by the Oshawa Generals in the OHL and played in the World Junior Hockey Championships. He was selected in the 1st round (7th overall) in the 1980 NHL entry draft by the Vancouver Canucks. He played in the NHL for 12 years with the Vancouver Canucks, Toronto Maple Leafs, Chicago Black Hawks, and Tampa Bay Lightning. He played in the World Championships and won a bronze medal in 1984/85. Rick also played in the Swiss Elite League Division 1. Rick has over 15 years of experience as head coach/GM in the IHL, WHL and BCHL and received Coach of the Year Honors in the BCHL. He coached teams to the RBC Cup twice and won it in 2006. He has coached numerous NHL players such as Scott Gomez, Kyle Turris, Milan Lucic, Patrick Weircoich, Mike and Mark Santorelli, Ryan Hollweg, and Brad Hunt. Rick is the Co-owner of Gateway and Hockey.com Amateur Scout for 10 years with the Colorado Avalanche. He is currently an amateur scout for the St. Louis Blues.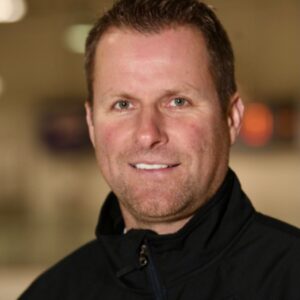 Brent Thurston
Brent has been playing and coaching hockey for over 30 years. He is active in the Delta hockey community as a coach and on-ice skills instructor. Brent has coached the Bantam Prep, Bantam Varsity and E15 teams at the Delta Hockey Academy. He has also worked as a skills coach at Burnsview and South Delta Secondary. Brent's career highlights include winning the Memorial Cup with the Spokane Chiefs, earning a spot on the First All-Star Team and later being drafted by the Vancouver Canucks. Brent played professional hockey in Sweden. He was the first player in the Canadian National Team program to play for Canada in both ice hockey and inline hockey, winning two gold and two silver medals. Brent helped design the National Standards Skills Testing program with Hockey Canada and has traveled throughout Canada to assist Hockey Canada and other organizations with on-ice skill evaluations and development.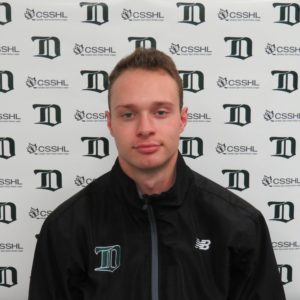 Nolan Gallagher
Nolan has coached at the Delta Hockey Academy since 2015. Nolan travelled to China in 2018 as the assistant coach of the Bantam Varsity team as they competed against local Chinese hockey teams. Nolan is an alumnus of the Delta Hockey Academy where he played for 3 years before playing in the SJHL for the Estevan Bruins and the BCHL for the Coquitlam Express. Nolan graduated from the Vermillion Fire School in 2016 as a certified fire fighter and first responder. Nolan is a certified development level 1 coach and a strength and conditioning coach.
All camps will be operated per provincial health guidelines.