President – Ian Gallagher
Vice-President – Owen Pighin
Director of Clinic Operations & Business Administration – Kate Wheeler
Director of Marketing & Business Operations – Brittany Kirby
Director of Finance – Sasha Lutz
Director of Female Hockey – Owen Pighin
Director of Recruiting – Tim Preston
Sponsorship Manager – Emma Beech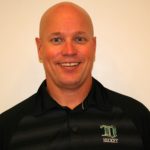 Ian Gallagher
President
Ian has lead the Delta Hockey Academy since its inception in 2004. He designed and implemented the South Delta Secondary Hockey Academy Skills Program and has grown the academy to include 8 competitive teams, 7 of which play in the Canadian Sport School Hockey League (CSSHL). Ian is the Strength and Conditioning Coach for the Delta Hockey Academy with over 25 years experience working with professional and amateur players, including 12 years with the Vancouver Giants (WHL) from 2004 to 2016. Ian earned his Bachelor of Education from the University of Alberta and taught for 15 years in the Edmonton School District.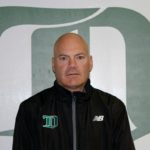 Owen Pighin
Vice-President
Director of Female Hockey
U17 Female Prep Coach
Owen has been coaching competitive male and female hockey since 1983 and in that time has won 18 championships. He earned the Top Coach Award at the Coca-Cola Classic in Vernon in 2012. Owen was the Vice-President of Female Hockey at North Shore Winter Club and the head skills instructor for female hockey. He earned the NSWC Coach of the Year award in 2001 and again in 2002, and attended the Quebec International Tournament in both years. In 2004 Owen was the Head Coach of Team BC at ESSO Women's Nationals and later that year was selected to coach the all-star team for South Coast Female Amateur Hockey League. Owen is the Head Coach and Operator of West Coast All Stars Skills Training. He has coached with the female program at the Delta Hockey Academy since its inaugural year in 2016. Owen has coached 9 NHL players, over 30 WHL players, over 50 Jr A/Jr B players, over 40 NCAA players and over 15 CIS/U-Sports players.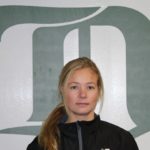 Kate Wheeler
Director of Clinic Operations & Business Administration
Kate graduated from Quinnipiac University with a degree in Biomedical Marketing in 2012. She earned a NCAA Division 1 athletic scholarship for the women's hockey team and served as an assistant captain from 2010 to 2012. After graduation, Kate played for the Neuberg Highlanders in the DEC League in Austria for the 2012/2013 season. Kate played for Team Ontario Female Prep in 2005 and was the captain in 2007. She played junior hockey for the Oakville Ice and the Toronto Aeros. Kate also manages operations for the Delta Health & Performance Clinic and is a certified strength and conditioning coach.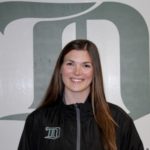 Brittany Kirby
Director of Marketing & Business Operations
U17 Female Prep Coach
Brittany graduated from the University of Toronto with an Honours Bachelor of Arts degree with a double-major in english and history. She played for the UofT women's hockey team, served as an assistant captain for 2 seasons, and was a scholarship recipient of the Larry and Judy Tanenbaum Award of Merit. Prior to university, Brittany played junior hockey for the Connecticut Polar Bears and Taft Prep School in Connecticut in 2007-2008, and for the Pacific Steelers from 2004-2007 where she served as captain in her final season. She coached Team Winnipeg Gold at the 2018 Manitoba Winter Games and continues to volunteer coach at Team BC regional and provincial camps. Brittany is the lead skills coach for the Delta Stars female minor hockey program. Brittany coached our U18 Female Varsity team to a CSSHL Championship victory alongside head coach Owen Pighin in 2018-2019. In 2022 Brittany was named Hockey Canada BFL Female Coach of the Year in BC. Brittany's professional background includes managing executive communications for the VP External Relations at the University of Manitoba and managing executive communications and operations for Free the Children in Toronto.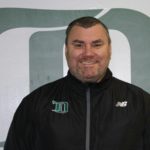 Milan Dragicevic
U18 Prep Head Coach
Milan joined the academy as the Head Coach of Bantam Prep White in 2018/2019. He has an extensive coaching career which includes serving as the head coach of the UBC Men's Hockey Team from 2002 to 2014. He is also the former head coach of Drayton Valley in the AJHL and the Vancouver Giants in the WHL. Milan has strong ties to the Richmond minor hockey community. He is the Director of Development for Richmond Ravens Female Hockey and the Director of Hockey for Richmond Minor. Milan is also the Owner and Operator of Dragicevic Hockey Development. Milan is a NCCP Certified High Performance 1 Coach.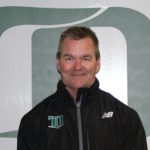 Harry Dion
U18 Prep Assistant Coach
Harry has coached male and female hockey for over 30 years. He is NCCP Certified High Performance 1 Coach with NCCP Level 3 Hockey Theory. Harry has coached at the Delta Hockey Academy for many years including E15, Bantam Varsity and Bantam Prep White. Harry was the assistant coach for the Team BC female program at the Canada Winter Games and was a two-time assistant coach for the BC Best Ever male program. He has 4 years coaching experience for the BC High Performance Program and over 7 years of experience coaching with Semiahmoo Minor Hockey. Harry was also a three-time head coach for Team BC Female at the ESSO Nationals.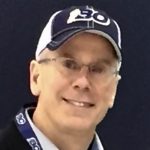 Mark Taylor
U18 Female Prep Head Coach
Taylor joins the Delta Hockey Academy as the new U18 Female Prep team. Taylor has a long history of coaching female hockey, most recently with the Greater Vancouver Comets Major Midget female program, where he led the team to 5 straight league titles. In 1976, Taylor was named MVP in the BCHL at the age of 17 with 49 goals and 79 assists. He won a national championship with the University of North Dakota in 1980; that season Taylor was named to the NCAA all-American team and won MVP (now called the Hobey Baker award). Taylor is the second all-time leading scorer in UND history. Following his university career, Taylor went on to play 12 years of professional hockey with the Philadelphia Flyers, Pittsburgh Penguins and Washington Capitals. In his 1983-84 season with the Pittsburgh Penguins, Taylor scored 24 goals and 31 assists in 59 games. Following his career in the NHL, Taylor dedicated himself to coaching and to building the business once owned by his grandfather – Hockey Hall of Famer Cyclone Taylor.
Sasha Lutz
Director of Finance
U18 Female Prep Assistant Coach
Lutz attended MacEwan University for two years before transferring to the University of Alberta where she played with the Pandas for three seasons and led the team to a national championship in her final season as the captain. Lutz graduated with a Bachelor of Kinesiology majoring in Sports Performance in 2017. During her studies at the University of Alberta, Lutz focused on strength and conditioning at the High Performance and Training Research Centre where she had the opportunity to train varsity athletes, professional athletes and female minor hockey players. After graduation, Lutz worked for the Sports Corporation's administrative team before heading to Australia to continue her hockey career in the Australian national league.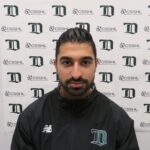 Sumeet Wareh
U17 Prep Head Coach
Wareh is a Certified Hockey Canada Skills Coach and a Certified Hockey Canada High Performance 1 Coach. He has a wide range of playing and coaching experience that includes working as an Assistant Coach/Video Coach with the Medicine Hat Tigers in 2019-20, as a Video Coach for the 2019 Team Canada Men's National Under-18 Team, and as an Assistant Coach/Video Coach with the University of Calgary Dinos Men's Hockey Team from 2017-2019. Wareh is also the owner and operator of LAB 9INE, revolutionizing the understanding and implementation of research-based player development. His approach is rooted in performance analytics, which he hopes will redefine the skill development industry. He has experience working with some of the NHL's best young prospects.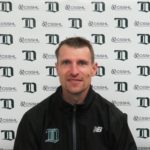 Yogi Svejkovsky
Director of Coach Development
U17 Prep Assistant Coach
Yogi is widely regarded as an expert skill development coach and has a long history of coaching both professional and young athletes. Yogi worked as the Skills Coach for the Vancouver Giants of the WHL from 2006 to 2018. As a member of the Giants coaching staff, Yogi won a Memorial Cup in 2007. Yogi was a 1st round draft pick (17th overall) of the NHL Washington Capitals. He went on to play 4 years in the NHL for the Capitals and Lightning and holds the Capitals record for most goals scored by a rookie (4) in a single game. Prior to his time in the NHL, Yogi was a WHL and AHL Allstar. He served as Hockey Director for Seafair Minor Hockey from 2009 to 2014 and Director of Hockey for the Saint Georges Saints from 2017 to 2019.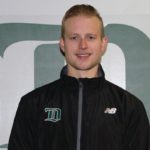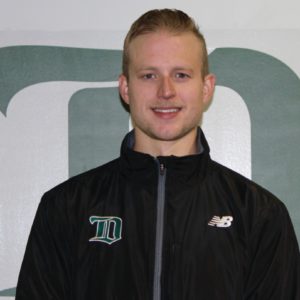 Spencer Bennett
U17 Prep Assistant Coach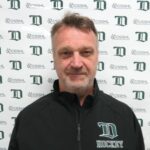 Rick Lanz
U16 Prep Head Coach
Rick's extensive professional career started when he was drafted by the Oshawa Generals in the OHL and played in the World Junior Hockey Championships. He was selected in the 1st round (7th overall) in the 1980 NHL entry draft by the Vancouver Canucks. He played in the NHL for 12 years with the Vancouver Canucks, Toronto Maple Leafs, Chicago Black Hawks, and Tampa Bay Lightning. He played in the World Championships and won a bronze medal in 1984/85. Rick also played in the Swiss Elite League Division 1. Rick has over 15 years of experience as head coach/GM in the IHL, WHL and BCHL and received Coach of the Year Honors in the BCHL. He coached teams to the RBC Cup twice and won it in 2006. He has coached numerous NHL players such as Scott Gomez, Kyle Turris, Milan Lucic, Patrick Weircoich, Mike and Mark Santorelli, Ryan Hollweg, and Brad Hunt. Rick is the Co-owner of Gateway and Hockey.com Amateur Scout for 10 years with the Colorado Avalanche. He is currently an amateur scout for the St. Louis Blues​. Rick served as the E15 Head Coach in 2018/2019.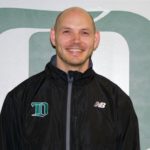 Kris Beech


DHA Mental Performance Coach & Skating Coach


U15 Prep Green Head Coach
Kris was the assistant coach of the Midget Prep team in 2018/2019. Kris is the Founder of AIM Mindfulness and is a Certified Mindfulness Instructor (McLean Meditation Institute 2015). He earned a Masters of Science in Sports Management from Ulster University in 2016. Kris was selected by the Washington Capitals, 7th overall pick in the 1999 NHL entry draft. He played 7 seasons in the NHL and AHL for the Washington Capitals, Pittsburgh Penguins, Nashville Predators, Columbus Blue Jackets, and Vancouver Canucks. Kris also played 8 seasons in Europe (Sweden, Finland, Czech Rep., Germany, Austria, and N. Ireland). Prior to his career in the NHL, Kris played 4 seasons in the WHL with the Calgary Hitmen, winning the WHL Ed Chynoweth Cup with the Calgary Hitmen in 1999. Kris also won the AHL Calder Cup championship title with the Hershey Bears in 2006. In 2010, Kris won the Swedish Hockey League championship title (HV71).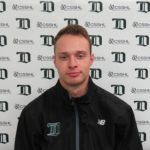 Nolan Gallagher
U15 Prep Green Assistant Coach & Strength Coach
Nolan has coached at the Delta Hockey Academy since 2015. Nolan travelled to China in 2018 as the assistant coach of the Bantam Varsity team as they competed against local Chinese hockey teams. Nolan is an alumnus of the Delta Hockey Academy where he played for 3 years before playing in the SJHL for the Estevan Bruins and the BCHL for the Coquitlam Express. Nolan graduated from the Vermillion Fire School in 2016 as a certified fire fighter and first responder. Nolan is a certified development level 1 coach.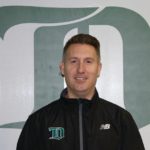 Shawn McBride
U15 Prep Black Head Coach
Shawn was the head coach of the Delta Hockey Academy Midget Varsity team from 2016 to 2018 and the assistant coach of Bantam Prep Green in 2018/2019. He coached Bantam A1 and Midget A1 and went to the provincial finals with both groups. Shawn is also the head coach of the BC Lightning spring program. He is the on- and off-ice instructor with Impact Hockey. Shawn's coaching experience includes working with current NHL players such as Brendan Dillon, Ryan Johansen and Shea Theodore, as well as numerous semi-pro, major junior, and junior hockey players.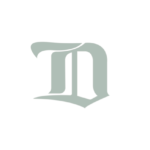 Steven Hodges
U17 Prep Assistant Coach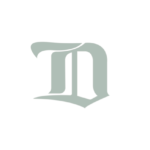 Austin Vetterl
U15 Head Coach
Pro Shop & Equipment Manager
Austin graduated from the University of British Columbia in 2020 where he competed with the Thunderbirds for 5 seasons earning a total of 107 points in his USports career. Prior to university, Austin played in the WHL for both the Vancouver Giants and the Kootenay Ice. Austin started his coaching career in September 2020 with the Delta Hockey Academy. Austin is also a strength and conditioning coach.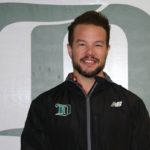 Tim Preston
Director of Recruiting & Skills Coach
Tim has worked for the Delta Hockey Academy since 2014 as the Head Coach of the Bantam Varsity team and the Bantam Prep Green team. He led the Bantam Varsity team to a CSSHL League Championship and Playoff Championship in 2014. Tim's coaching experience started in 2002 and his specialization spans from teaching and developing young players to the NHL level. Tim was drafted by the Buffalo Sabres in 1999. He played in the WHL for the Seattle Thunderbirds for 5 years. Tim is the head on-ice instructor at Impact Hockey Development (IHD) and is also the Owner and Operator of the Lightning Spring Hockey Program.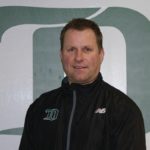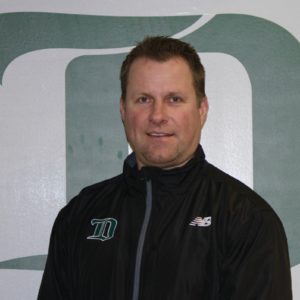 Brent Thurston
U15 Assistant Coach & School Liaison
Brent has been playing and coaching hockey for over 30 years. He is active in the Delta hockey community as a coach and on-ice skills instructor. Brent has coached the Bantam Prep, Bantam Varsity and E15 teams at the Delta Hockey Academy. He has also worked as a skills coach at Burnsview and South Delta Secondary. Brent's career highlights include winning the Memorial Cup with the Spokane Chiefs, earning a spot on the First All-Star Team and later being drafted by the Vancouver Canucks. Brent played professional hockey in Sweden. He was the first player in the Canadian National Team program to play for Canada in both Ice Hockey and Inline Hockey, winning two gold and two silver medals. Brent helped design the National Standards Skills Testing program with Hockey Canada and has traveled throughout Canada to assist Hockey Canada and other organizations with on-ice skill evaluations and development.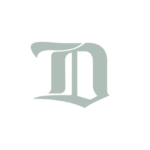 Lynden Sammartino
Goalie Coach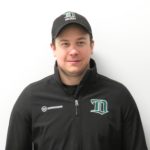 Jordan Mackenzie
Head Strength & Conditioning Coach
Jordan has over 10 years of experience as a strength and conditioning coach with elite athletes. He spent 6 years as an intern and assistant strength and conditioning coach with the Vancouver Canucks. He also worked with the Coquitlam Express (BCHL) for one season. Jordan has a Bachelor of Physical Education and Coaching degree with a specialization in Kinesiology. He is a Certified Strength and Conditioning Specialist (CSCS), NCCP trained level 1, holds a high five certificate, BCRPA fitness theory weight training and personal training, and is certified in CPR and First Aid. Jordan is the Head Strength and Conditioning Coach for the Delta High Performance Clinic.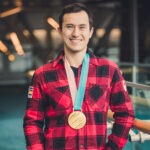 Patrick Chan
DHA Skating Coach
Patrick Chan is considered one of the best men's figure skaters of all-time. His incredible combination of athleticism, technical skills, and artistry are hard to match. Patrick is an Olympic gold medalist, two-time Olympic Silver medalist, ten-time National Champion, and three-time World Champion. Patrick capped off his illustrious career with a new Canadian record of 10-National titles, and a gold medal for Canada in the Team Event at the 2018 PyeongChang Winter Olympics. Now retired from competitive skating, Patrick continues to captivate audiences around the world.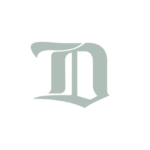 Aaron Akune
Principal, North Delta Secondary School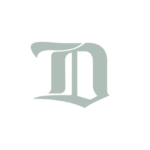 Ben Scarr
Vice-Principal, North Delta Secondary School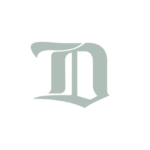 Christine Niemar
Education Advisor, French & New Media Teacher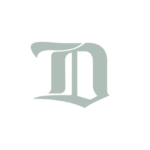 Ivan Li
Math & Science Teacher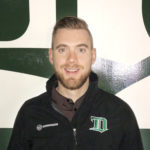 Brett Willows
Director of Rehabilitation & Physiotherapist
Brett obtained his Honours Bachelor of Kinesiology from the University of Toronto in 2016 before completing his Master of Physical Therapy from the University of Manitoba. For the last 5 years, Brett has held his National Strength and Conditioning Association Certified Personal Trainer designation allowing him to work with recreational to elite athletes in pursuit of their fitness goals. Clinically, Brett has had the opportunity to work in a variety of settings including clinics, gyms and sideline settings, highlighted with his experience as Team Newfoundland's Physiotherapist at the 2018 and 2019 Canadian National Ball Hockey Championships. While at the University of Toronto, Brett was named a CIS Academic All-Canadian 4 years while playing for the Men's Varsity Hockey team. Brett's passion for hockey granted him to opportunity to dress 1 game with the Toronto Maple Leafs (2013) and serve as emergency back-up goalie for the Winnipeg Jets (2017-2018).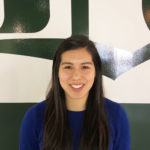 Ayesha Koome
Athletic Therapist
Ayesha completed a Bachelors of Athletic and Exercise Therapy at Camosun College in 2018. She then passed her National Board Certification exams to be a Certified Athletic Therapist and Certified Exercise Physiologist. Ayesha has worked as a therapist in many different environments. She has worked with high performance sports such as with Field Hockey Canada, Langara College and U17 Soccer Nationals. She also has the experience of working with many different conditions such as those with a cancer diagnoses, heart and lung disease as well as spinal cord injuries. As an Exercise Physiologist and Certified Athletic Therapist, Ayesha uses manual therapy, movement assessment and exercise as a rehabilitation tool to help people get back to doing what they love and achieve their goals.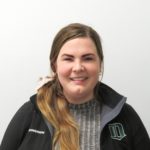 Lydia Maxwell
Athletic Therapist
Lydia completed a Bachelor of Science degree with a double major in Biomedical Physiology/Kinesiology and Psychology with a concentration in active rehabilitation at Simon Fraser University in 2015. She then continued her education in Calgary as a post graduate student at Mount Royal University where she completed an advanced certificate in Athletic Therapy. In November 2016 she passed her National Board Certification exam with the Canadian Athletic Therapy Association to become a certified Athletic Therapist. Lydia has spent her whole life invested in the sports world. From being a high-level soccer and lacrosse player, youth soccer coach as well as an avid fan of all sports, she always knew she wanted her career to keep her in the sporting world. She runs a private practice in the Delta Health and Performance Clinic. She is also the assistant Athletic Therapist with the Vancouver Whitecaps FC Girls Super REX program, working with Canada's top youth female soccer players.