U15 Prep Green 2020/2021
| | First Name | Last Name | Shoots | Catches | Jersey Number | Position | Birthdate | Hometown | Homeprov |
| --- | --- | --- | --- | --- | --- | --- | --- | --- | --- |
| | Jaren | Ashbee | L | | 77 | D | 01/31/06 | North Delta | BC |
| | Brayden | Burrows | | R | 30 | G | 05/18/06 | Coquitlam | BC |
| | Morgan | Clark | R | | 6 | D | 03/20/06 | Maple Ridge | BC |
| | Michael | Gallant | R | | 3 | D | 09/28/06 | Langley | BC |
| | Gavin  | Garland | R | | 91 | F | 02/08/06 | Largo | FL |
| | Nash | Holmes | R | | 15 | D | 02/16/06 | Whitehorse | YK |
| | Yashas | Jain | R | | 12 | F | 04/18/06 | Surrey | BC |
| | Landon | Jassmann | R | | 50 | F | 03/13/06 | South Surrey | BC |
| | Cayden | Lindstrom | L | | 22 | F | 02/03/06 | Chetwynd | BC |
| | Noah | McDonald | L | | 7 | F | 05/06/06 | Langley | BC |
| | Jakob | Oreskovic | L | | 47 | F | 01/10/07 | Langley | BC |
| | Nishaan | Parmar | R | | 34 | F | 06/03/06 | Surrey | BC |
| | Mitchell | Pearce | | L | 1 | G | 01/08/07 | Calgary | AB |
| | Logan | Peskett | R | | 81 | F | 09/14/06 | North Vancouver | BC |
| | Jack | Sears | L | | 11 | F | 03/02/06 | North Delta | BC |
| | Kabir | Shahi | L | | 13 | D | 04/20/06 | Richmond | BC |
| | Daniel  | Zhou | L | | 55 | F | 01/20/06 | Richmond | BC |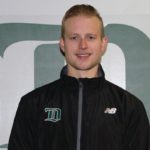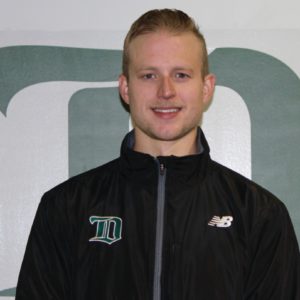 Spencer Bennett
Registrar & Tournament Manager
U15 Prep Green Head Coach
Spencer has coached numerous teams at the Delta Hockey Academy including E15, Bantam Varsity White and Midget Prep. Spencer was also an on-ice instructor for the South Delta Secondary Hockey Academy Skills Program. Spencer played in the AHL for the Abbotsford Heat & the Portland Pirates. He played in the ECHL for the Bakersfield Condors, Alaska Aces, Orlando Solar Bears & Gwinnett Gladiators. Spencer was drafted in the 5th round (141st overall) by the Calgary Flames in the 2009 draft. He played in the WHL for the Portland Winterhawks & Vancouver Giants and he played junior hockey in the BCHL for the Burnaby Express & Surrey Eagles.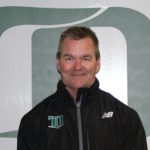 Harry Dion
U15 Prep Green Assistant Coach
Harry has coached male and female hockey for over 30 years. He is NCCP Certified High Performance 1 Coach with NCCP Level 3 Hockey Theory. Harry has coached at the Delta Hockey Academy for many years including E15, Bantam Varsity and Bantam Prep White. Harry was the assistant coach for the Team BC female program at the Canada Winter Games and was a two-time assistant coach for the BC Best Ever male program. He has 4 years coaching experience for the BC High Performance Program and over 7 years of experience coaching with Semiahmoo Minor Hockey. Harry was also a three-time head coach for Team BC Female at the ESSO Nationals.