U17 Prep 2020/2021
| | First Name | Last Name | Shoots | Catches | Jersey Number | Position | Birthdate | Hometown | Homeprov |
| --- | --- | --- | --- | --- | --- | --- | --- | --- | --- |
| | Arjun | Bawa | L | | 91 | F | 05/10/05 | Richmond | BC |
| | Ty | Brassington | L | | 8 | D | 04/14/04 | White Rock | BC |
| | Lukas | Dragicevic | R | | 44 | D | 04/25/05 | Richmond | BC |
| | Kai | Clayton | R | | 4 | F | 09/12/04 | Tsawwassen | BC |
| | Aidan  | Fischer | | L | 1 | G | 05/02/05 | San Fransisco | CA |
| | Terrell | Goldsmith | L | | 22 | D | 05/13/05 | Fort St James | BC |
| | Jake  | Gudelj | L | | 19 | F | 12/05/05 | Vancouver | BC |
| | Ty | Halaburda | R | | 27 | F | 04/22/05 | Victoria | BC |
| | Johnathan | Hicks | | L | 32 | G | 04/11/05 | Kamloops | BC |
| | Logan | Joslin | L | | 2 | D | 05/02/04 | Surrey | BC |
| | Kyle | Kalamaras | R | | 24 | F | 07/23/04 | Delta | BC |
| | Andrew | Lacroix | L | | 13 | F | 04/25/05 | West Vancouver | BC |
| | Parker | Magnuson | L | | 10 | F | 04/03/04 | Surrey | BC |
| | Carter | Savage | L | | 7 | D | 02/05/05 | Surrey | BC |
| | Jamison | Sluys | L | | 41 | F | 09/03/05 | Bellingham | WA |
| | Matteo | Speranza | L | | 9 | F | 02/15/04 | Langley | BC |
| | Niko  | Tsakumis | L | | 43 | D | 07/05/05 | Richmond | BC |
| | Oliver | Tulk | R | | 6 | F | 01/19/05 | Gibsons | BC |
| | Dawson  | Toledo | L | | 55 | F | 06/29/05 | Burnaby | BC |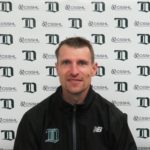 Yogi Svejkovsky
Director of Coach Development
U17 Prep Head Coach
Yogi is widely regarded as an expert skill development coach and has a long history of coaching both professional and young athletes. Yogi worked as the Skills Coach for the Vancouver Giants of the WHL from 2006 to 2018. As a member of the Giants coaching staff, Yogi won a Memorial Cup in 2007. Yogi was a 1st round draft pick (17th overall) of the NHL Washington Capitals. He went on to play 4 years in the NHL for the Capitals and Lightning and holds the Capitals record for most goals scored by a rookie (4) in a single game. Prior to his time in the NHL, Yogi was a WHL and AHL Allstar. He served as Hockey Director for Seafair Minor Hockey from 2009 to 2014 and Director of Hockey for the Saint Georges Saints from 2017 to 2019. He is currently working as the Hockey Advisor for South Delta Minor Hockey, as role he started in 2015.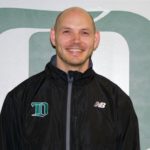 Kris Beech


DHA Mental Performance Coach & Skating Coach


U15 Prep Green Head Coach
U17 Prep Assistant Coach
Kris was the assistant coach of the Midget Prep team in 2018/2019. Kris is the Founder of AIM Mindfulness and is a Certified Mindfulness Instructor (McLean Meditation Institute 2015). He earned a Masters of Science in Sports Management from Ulster University in 2016. Kris was selected by the Washington Capitals, 7th overall pick in the 1999 NHL entry draft. He played 7 seasons in the NHL and AHL for the Washington Capitals, Pittsburgh Penguins, Nashville Predators, Columbus Blue Jackets, and Vancouver Canucks. Kris also played 8 seasons in Europe (Sweden, Finland, Czech Rep., Germany, Austria, and N. Ireland). Prior to his career in the NHL, Kris played 4 seasons in the WHL with the Calgary Hitmen, winning the WHL Ed Chynoweth Cup with the Calgary Hitmen in 1999. Kris also won the AHL Calder Cup championship title with the Hershey Bears in 2006. In 2010, Kris won the Swedish Hockey League championship title (HV71).