| Number | First Name | Last Name | Position | Shoots | Catches | Height | Weight | Birthdate | Hometown | Homeprov |
| --- | --- | --- | --- | --- | --- | --- | --- | --- | --- | --- |
| 37 | Aidan | Ansell | F | L | | 5.09 | 172 | 06/27/2007 | Abotsford | BC |
| 24 | Imaan | Atwal | F | R | | 5.08 | 126 | 02/19/2007 | Richmond | BC |
| 79 | Chayton | Basanti | D | L | | 5.08 | 173 | 08/01/2007 | Richmond | BC |
| 4 | Cole | Brown | F | R | | 5.08 | 116 | 03/13/2007 | Langley | BC |
| 6 | Caden | Cail | F | R | | 5.1 | 154 | 08/17/2007 | Pritchard | BC |
| 46 | Nicholas | Campbell | F | R | | 5.01 | 105 | 12/29/2007 | Richmond | BC |
| 81 | Dylan | Duquette | D | R | | 6.01 | 160 | 05/07/2007 | Victoria | BC |
| 16 | Noah | Hettinga | D | L | | 5.03 | 101 | 07/14/2007 | Point Roberts | WA |
| 2 | Min suk | Hou | F | R | | 5.06 | 125 | 12/27/2007 | Coquitlam | BC |
| 7 | Nickolas | Kovich | F | R | | 5.09 | 136 | 04/29/2008 | Richmond | BC |
| 21 | Dylan | Lappin | F | R | | 5 | 103 | 06/16/2008 | Delta | BC |
| 40 | Dylan | Lazaroff | F | L | | 5.01 | 110 | 03/12/2007 | White Rock | BC |
| 5 | Kade | Lee | F | L | | 4.11 | 90 | 07/30/2008 | Richmond | BC |
| 6 | Adrian | Lewis | D | R | | 5.09 | 149 | 02/09/2007 | Richmond | BC |
| 88 | Lukas | Lima | F | R | | 5.09 | 166 | 01/31/2008 | Langley | BC |
| 58 | Shay | McVicker | G | | L | 5.08 | 155 | 10/06/2007 | Surrey | BC |
| 12 | Kris | Ramos | D | R | | 5.06 | 143 | 07/15/2007 | Vancouver | BC |
| 14 | Grayson | Salmon | F | R | | 5.09 | 147 | 03/19/2007 | Port Alberni | BC |
| 29 | Ashton | Thornton | G | | L | 5.09 | 165 | 02/20/2008 | Surrey | BC |
| 11 | Dylan | Westerby | F | L | | 5.08 | 133 | 01/17/2007 | Kamloops | BC |
| 56 | Brett | Woodard | D | R | | 5.1 | 183 | 12/14/2007 | Langley | BC |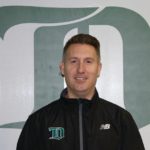 Shawn McBride
U15 Prep Black Head Coach
Shawn was the head coach of the Delta Hockey Academy Midget Varsity team from 2016 to 2018 and the assistant coach of Bantam Prep Green in 2018/2019. He coached Bantam A1 and Midget A1 and went to the provincial finals with both groups. Shawn is also the head coach of the BC Lightning spring program. He is the on- and off-ice instructor with Impact Hockey. Shawn's coaching experience includes working with current NHL players such as Brendan Dillon, Ryan Johansen and Shea Theodore, as well as numerous semi-pro, major junior, and junior hockey players.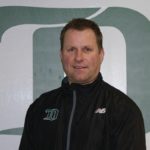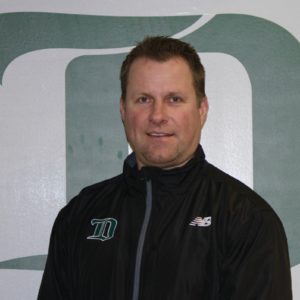 Brent Thurston
U15 Prep Black Assistant Coach
Brent has been playing and coaching hockey for over 30 years. He is active in the Delta hockey community as a coach and on-ice skills instructor. Brent has coached the Bantam Prep, Bantam Varsity and E15 teams at the Delta Hockey Academy. He has also worked as a skills coach at Burnsview and South Delta Secondary. Brent's career highlights include winning the Memorial Cup with the Spokane Chiefs, earning a spot on the First All-Star Team and later being drafted by the Vancouver Canucks. Brent played professional hockey in Sweden. He was the first player in the Canadian National Team program to play for Canada in both Ice Hockey and Inline Hockey, winning two gold and two silver medals. Brent helped design the National Standards Skills Testing program with Hockey Canada and has traveled throughout Canada to assist Hockey Canada and other organizations with on-ice skill evaluations and development.