Dear Spring Skills Registrants,
We must postpone our spring skills sessions until further notice due to the recommendations set forth by Hockey Canada with respect to COVID-19. As leaders in high performance sport, your health is our top priority and we fully intend to respect the health and safety precautions within our hockey community. You will be fully refunded for this additional training program. Please expect to see the refund in your account in 5-10 business days. We will let you know if we are able to run a condensed version of spring skills as soon as we get the go ahead from Hockey Canada to continue on-ice operations.
Thank you for your patience in this difficult time.
Delta Wild Hockey Group
This registration page is for Delta Hockey Academy student-athletes interested in attending additional spring skills development sessions in the off-season. Spring skills training will include 12 on-ice skill development sessions in the training group of your choice: Forward Skills & Scoring, Defensive Skills & Shooting, Skating Development or Goalie Training. You can only select one of the training groups. 
Sessions will start on Thursday, April 16. The full spring skills schedule can be found below.
To register for spring skills: 
Step 1: Complete the online registration form below
Step 2: Complete the online payment link below to confirm your registration
Step 1: Complete Registration Form
Step 2: Confirm Registration
Please complete the online payment link below in order to confirm your registration for spring skills.
Player & Goalie Cost: $500 + GST for 12 sessions
Midget Prep / 16U / E15 / Female Prep
Thursday, April 16 – Day 2 @ 10:00-11:00 AM
Monday, April 20 – Day 2 @ 9:45-10:45 AM 
Thursday, April 23 – Day 1 @ 8:30-9:30 AM
Monday, April 27 – Day 1 @ 9:45-10:45 AM 
Monday, April 30 – Day 2 @ 9:45-10:45 AM 
Monday, May 4 – Day 2 @ 9:45-10:45 AM 
Thursday, May 7 – Day 1 @ 8:30-9:30 AM
Monday, May 11 – Day 1 @ 9:45-10:45 AM 
Thursday, May 14 – Day 2 @ 10:00-11:00 AM
Thursday, May 21 – Day 1 @ 8:30-9:30 AM
Monday, May 25 – Day 1 @ 9:45-10:45 AM
Thursday, May 28 – Day 2 @ 10:00-11:00 AM
Bantam Varsity / Prep Green / Prep White / Female Varsity
Thursday, April 16- Day 2 @ 8:30-9:30 AM
Monday, April 20 – Day 2 @ 8:30-9:30 AM
Thursday, April 23- Day 1 @ 10:00-11:00 AM
Monday, April 27 – Day 1 @ 8:30-9:30 AM
Monday, April 30 – Day 2 @ 8:30-9:30 AM
Monday, May 4 – Day 2 @ 8:30-9:30 AM
Thursday, May 7 – Day 1 @ 10:00-11:00 AM
Monday, May 11 – Day 1 @ 8:30-9:30 AM
Thursday, May 14 – Day 2 @ 8:30-9:30 AM
Thursday, May 21 – Day 1 @ 10:00-11:00 AM
Monday, May 25 – Day 1 @ 8:30-9:30 AM
Thursday, May 28 – Day 2 @ 8:30-9:30 AM
Coaches: Forward Skills & Scoring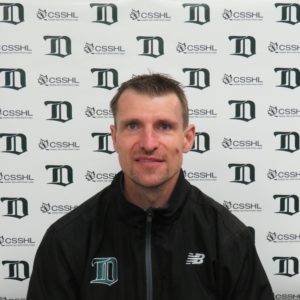 Yogi Svejkovsky, 16U Head Coach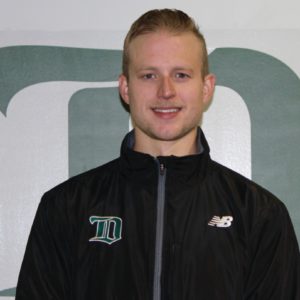 Spencer Bennett, Midget Prep Head Coach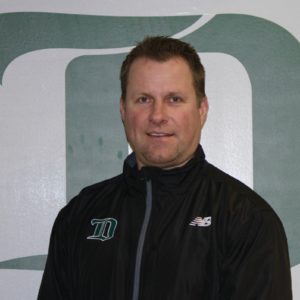 Brent Thurston, Bantam Varsity Assistant Coach
Coaches: Defensive Skills & Shooting
Tim Preston, Bantam Varsity Head Coach
Milan Dragocevic, Prep Green Head Coach
Rick Lanz, Midget Prep Assistant Coach
Coaches: Skating Development
Kris Beech, 16U Assistant Coach
Harry Dion, Prep Green Assistant Coach
Nolan Gallagher, Prep Green Assistant Coach
Rob Fuchs, DHA Goalie Coach