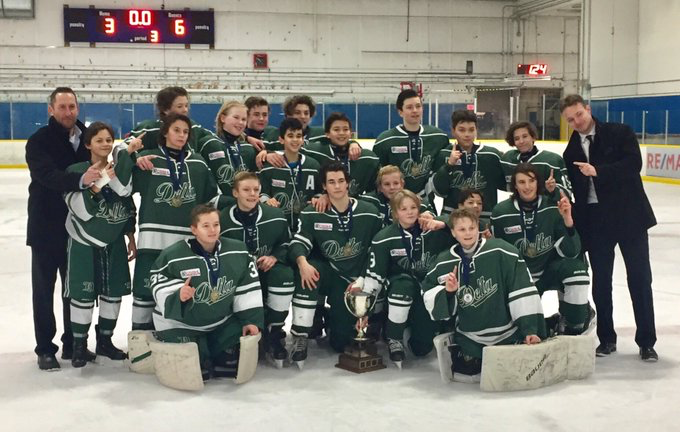 Congratulations to the Bantam Varsity team on capturing gold at the recent 37th Annual Richmond International Bantam Midget Hockey Tournament.
The DHA squad (5-1) won the championship after posting a 6-3 win over Port Moody (3-1-2) on Sunday, December 31st. #wildpride
The RIBMHT, hosted by Richmond Minor Hockey, is one of the largest Bantam Midget Tournaments in Canada.
http://www.delta-optimist.com/sports/dha-goes-wild-in-richmond-1.23134356